Black Britannia
Black Britannia, an Inspiration for the next generation. The aim of this exhibition is celebrate the contributions and achievements to UK culture and public life that black people have made over the last few decades. The 55 people in this exhibition have all succeeded in their chosen professions because of their of ambition and unflinching determination to reach their full potential. Their success should act as an inspiration for all young people. Their perseverance in dealing with the challenges, the stereotypes and the obstacles that have hindered young people, black or white should act as an example to young people every where. Went I first entered the media world that was 'fleet Street' back in the 1980s, I arrived wide-eyed and excited, my dream was to see my pictures printed in some of the nations well known newspapers & magazines. I still enjoy the buzz and elation each time my work is published today. But this didn't happen over night, like my fellow black contemporaries I had to deal with the prejudices and the disappointments. I came to a decision that I would never allow the prejudices of that period to deter my efforts and distract me from my goal of becoming a photographer.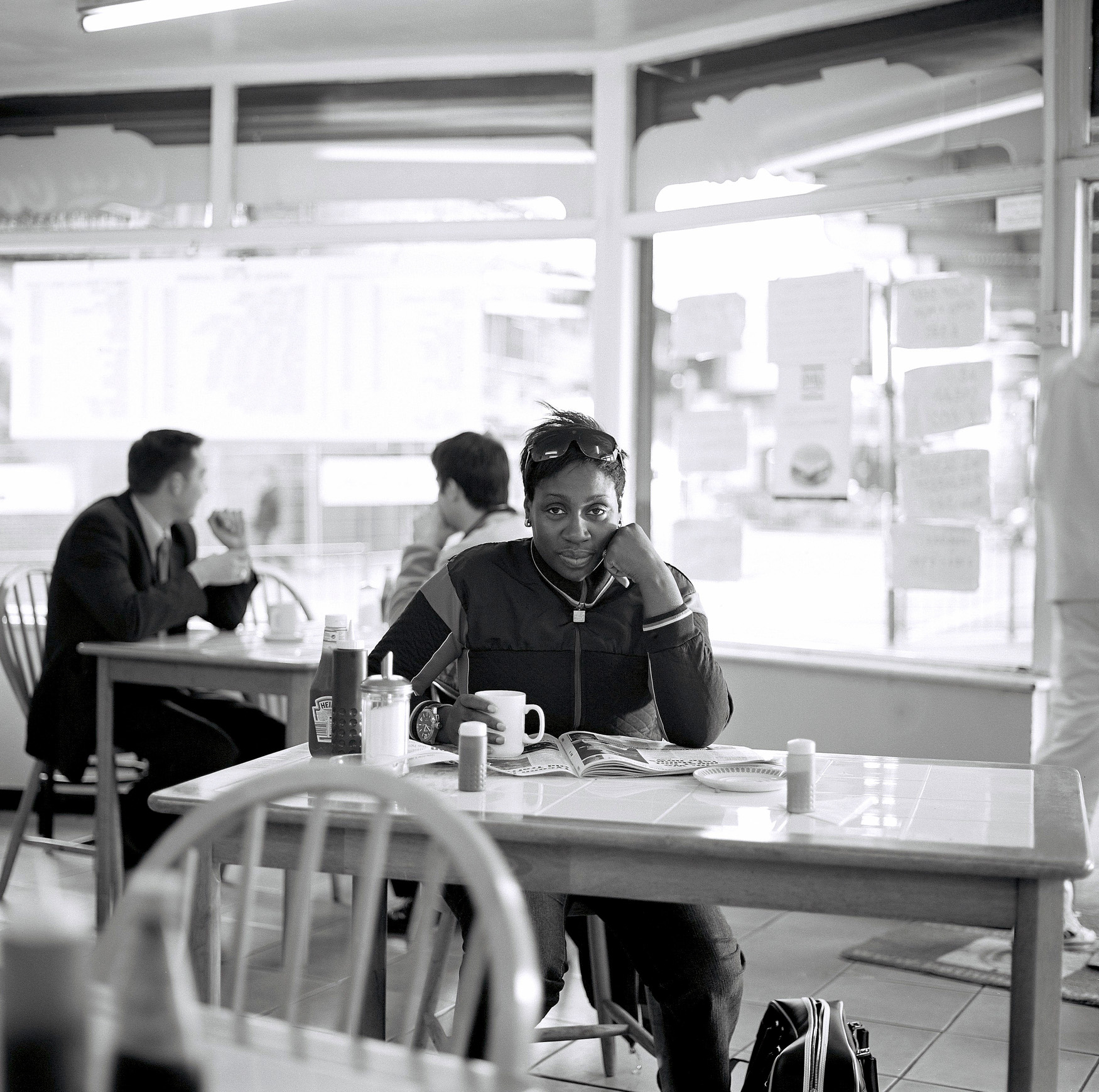 List of images in order of apperences.
1. Ms Dynamite R&B rapper singer/songwriter
2. Naomi Campbell supermodel
3. Nicholas Tung- first black Irish Guardsman to guard the Queen of England.
4. Johnny Sarpong- Top international fashion stylist 
5. Shevelle Dynott Dancer with England National Ballet 
6. Billy Ocean International singer 
7.Heneretta Brockway -Top international female golfer
8.Estelle- R&B singer
9.Lenny Henry- Actor and comedian
10. High Court Judge Linda Dobbs
11. Jamelia soul singer
12. David Wabso Head engineering for London Underground
13. Samantha Tross- Leading 
Consultant Orthopaedic Surgeon 
14. John Coneth Ex- light heavyweight world champion boxer
15. Lewis Hamilton -  World champion F1 racing driver
16. Michael Fuller Chief Constable of Kent, British highest ranking Policeman
17. Sir Trevor McDonald- Britain's leading Tv News Anchor man
18 Gina Yashere- One of the few leading female comedians in the UK
19.Chris Houghton The UK's only black soccer manager
20.Courtenay Griffiths QC The UK's leading black criminal defender Barrister